The process of making art is a captivating journey of self-discovery that demands an openness to the unexpected. I often feel like a hitchhiker on a road in the desert – thumb extended, waiting impatiently for a ride. Some days the roads are deserted and all that comes my way is frustration. Yet on other days, often when least expected, I am transported down great avenues of discovery. Each of my images is a marker on the mysterious highways and byways of this artistic journey. They are the ideas and feelings that I catch sight of as they pass through me, often inspired by the beauty and magic of nature or the absurdities of human nature. My aim is to capture the essence or spirit of things that are not easily defined or articulated; those things that are often lost in the hustle and bustle of daily routines and obscured by endless distractions. I endeavor to create images that not only capture the eye but also stir emotions and provoke thought. This involves immersing myself in the stillness that surrounds us.
In the end, my art bears witness to the capacity we all have to connect with the fundamental essence of things that often slip past our awareness.
MOODS AND CONNOTATIONS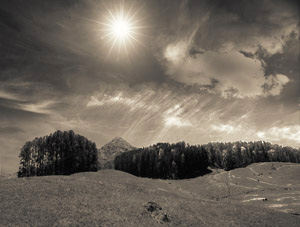 "Moods and Connotations" is a photographic series that delves into the intangible quality of atmosphere. This collection of photographs prompts viewers to engage in a contemplative exploration of the feelings and moods that the images elicit. It offers a glimpse into the subjective and multifaceted nature of perception.
The images are created using a platinum-toned process, resulting in warm monotone prints. View in Portfolio
UNEXPECTED LIGHT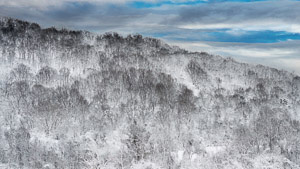 While studying with the renowned photographer Harry Callahan at the Rhode Island School of Design, he gave me an intriguing assignment – to "go out and play in the light." It was an assignment that forced me to focus more on the light rather than the composition, and it transformed the way I perceived photography. I've remained captivated by the way different types and qualities of light can transform a subject. This passion for exploring the interplay of light and form has led to this series.
The images in "Unexpected Light" capture the unexpected, unusual sources of light that surround us in our everyday environment, from ultraviolet light to car headlights. The series is a re-imagining of Harry's original "play in the light" assignment. In essence, "Unexpected Light" is an exploration of the beauty and wonder of light, a celebration of the magical moments that can be found by simply observing the world around us.  View in Portfolio
BODY LANGUAGE
"Body Language" is a photographic series that explores the complexities of human interaction through the language of the body. The series employs mannequins in dance-like positions against abstract painted backgrounds to create visual representations of these interactions. The use of mannequins is intentional, as they are inanimate objects that allow the viewer to focus solely on the gestures of the human body and what they convey. Through this approach, "Body Language" offers a perspective on the beauty, awkwardness, and tensions of human interaction. It encourages viewers to reflect on the subtleties of nonverbal communication and explore the intricacies of human interplay. View in Portfolio
COALESCENCE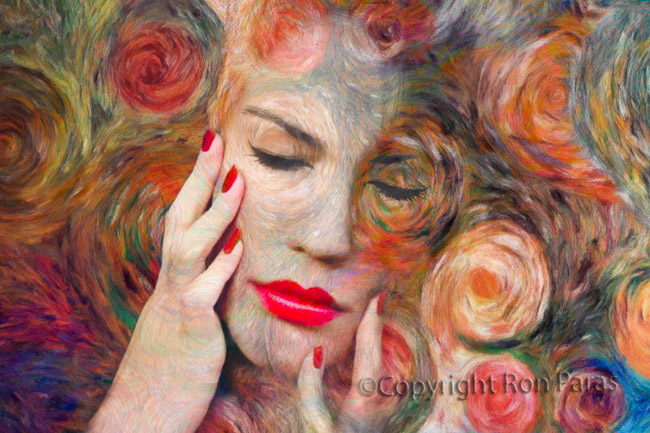 "Coalescence" is a collection that fuses together two distinct art forms: photography and painting.
To make each piece, I began by creating a painting on various surfaces using a range of mediums, from oils and acrylics to pastels and watercolors. Once a painting was complete, I then utilized a combination of optical and digital techniques to blend the painting with its photographic counterpart. This merging of mediums results in a synthesis of photography and painting to create a visual experience.
Each piece in the "Coalescence" series is a balance of realism and abstraction. Some pieces lean more heavily towards the photographic side, while others are more abstract and painterly. It challenges the boundaries of traditional mediums and invites the viewer to explore the fascinating and complex relationship between photography and painting. View in Portfolio
PARADOX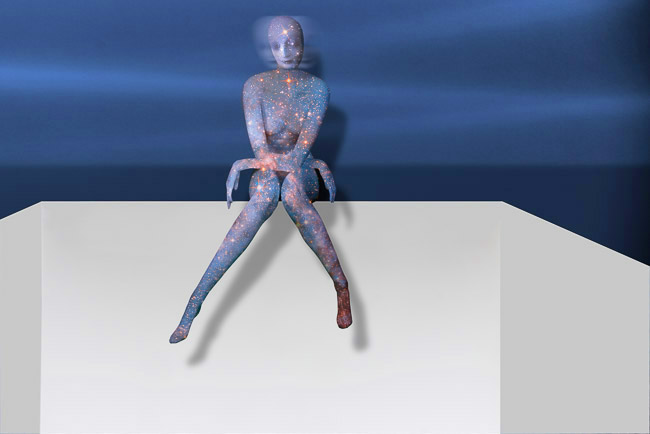 This series embodies a unique and unconventional perspective of the universe; it transcends the boundaries of traditional notions. The artwork is a challenge of a dualistic approach to understanding the cosmos, as it delves into both the microcosm and macrocosm of existence.
This exploration seeks to reconcile and confront seemingly opposing ideas and concepts that challenge the viewer's preconceived notions.
By juxtaposing contrasting themes and elements, the images aim to create a space for contemplation and reflection, highlighting the beauty and complexity of the universe and the human experience.  View in Portfolio
FUSIONS
"Fusions" is a 24-print photography-based series that is a combination of three sub-series: "Rhapsody," "Beaches," and "Requiem." Each sub-series has a unique feel and focus, yet all are woven together to create a cohesive work. Throughout the entire "Fusions" series, the images are staged within set-like compartments. The use of objects and silhouettes adds depth and dimension to the images, giving them an almost three-dimensional quality. View in Portfolio
WANDERINGS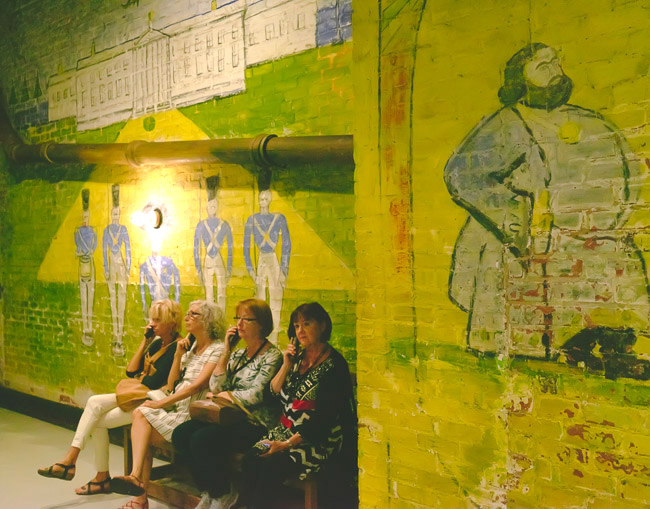 The series "Wanderings" is an accumulation of diverse encounters. It is a chronicle of experiences that reflect the multi-faceted journey of life. It is a poetic expression that doesn't follow a strict structure or closure, but rather explores the intricacies and complexities of existence. Our lives are filled with an infinite number of experiences that shape and mold us, inspiring us to grow, learn, and evolve. "Wanderings" is an  interpretation of this profound journey in all its varied directions. It is a representation of the abstract nature of life itself. John Lennon once said, "Life is what happens while you're busy making other plans." "Wanderings" is what happens. View in Portfolio
Ron Paras was born into a family with a deep appreciation for the art of photography. His father, a television writer and news anchor at NBC, instilled in him a love for photography and filmmaking from a young age. Ron vividly remembers the smell of developer mixed with the musty scent of the cellar darkroom where he first learned to develop and print images at the age of five.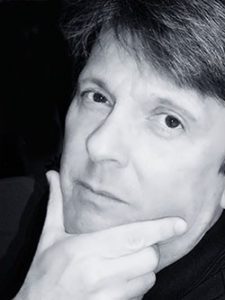 As he grew older, Ron found inspiration in the works of master photographers like Edward Weston, Minor White, Harry Callahan, Man Ray, Aaron Siskind, and others. He spent countless hours honing his photographic skills and expanding his visual vocabulary, eventually gaining acceptance into the prestigious Maryland Institute, College of Art (MICA) and Rhode Island School of Design (RISD), where he had the privilege of studying with his boyhood heroes Harry Callahan and Aaron Siskind.
After graduation, Ron pursued a career in fashion photography, shooting ads and spreads for top magazines such as Vogue, Glamour, Cosmopolitan, and L'Officiel. However, a chance encounter with a multi-screen presentation at the Hayden Planetarium in New York City ignited his fascination with multiple screen presentations. This led him to start a multimedia/video production company, Paras Productions, which produced environmental experiences, as well as music videos for MTV, and videos for corporate and educational venues.
Ron's talents as a writer were also recognized when he met film director and choreographer Herbert Ross during the shooting of a music video. This led to a side career in television writing, contributing to shows produced by Aaron Spelling. However, Ron found that writing for television did not fulfill his creative desires. He returned to Paras Productions, which, under his leadership, grew into a high-end design studio with clients including the Motion Picture Association of America, the Recording Industry Association of America, and numerous organizations, companies, and museums. Paras Productions also designed and produced the official graphics for four Presidential Inaugurals.
In the early 2000s, Ron's passion for photography was reignited, prompting him to return to his roots as a full-time artist. He found that his experiences in the intervening years had reshaped his vision and opened up new paths of expression. Ron's work has continued to evolve and move in unexpected directions, and he sees this ongoing adventure as the most exciting part of his creative journey. In the words of his mentor, Harry Callahan, "The mystery isn't in the technique; it's in each of us."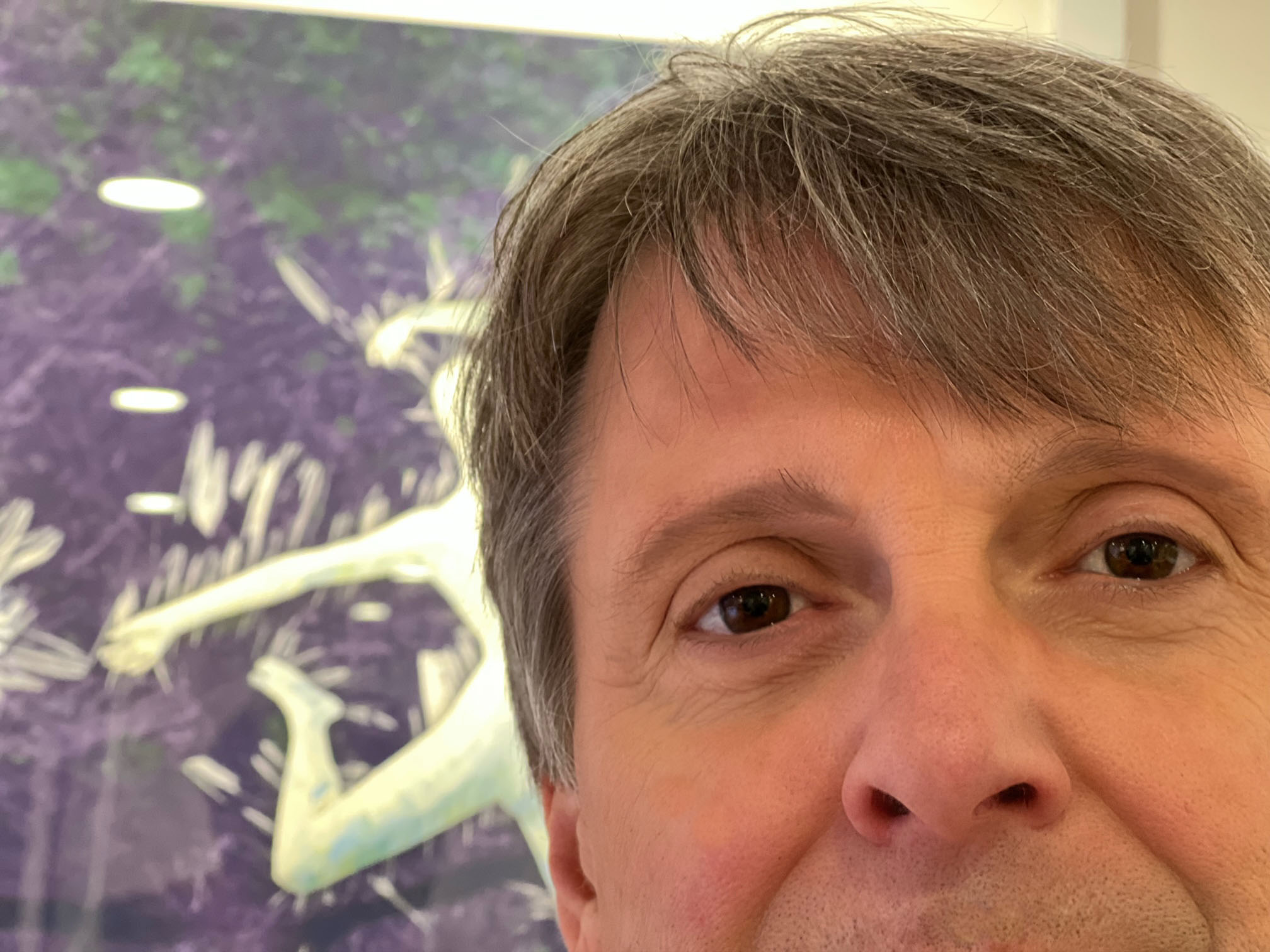 Education
Maryland Institute, College of Art (MICA)
Rhode Island School of Design (RISD)
Ron Paras' work has received an "Editor's Choice" from The Huffington Post who called him "an artist to see and an artist to watch."
Recent Exhibition
ON THE ROCKS
Susan Eley Fine Art, New York, NY